My Books & Gallery section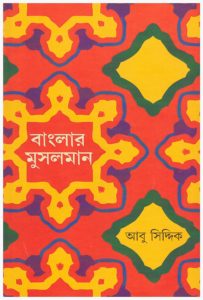 The book details the unsaid stories of the Bangla speaking Muslims of West Bengal. It also bares the poisonous religio-political threads with which this community is ensnared.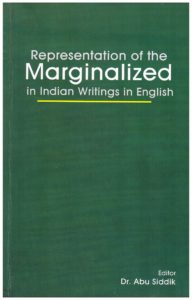 The papers compiled in this volume embrace all the nuances of the marginalization from theoretical aspects to linguistic, political, economical, gendered, cultural, societal, and daily living experiences.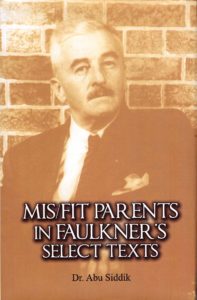 Misfit or bad parents abound in Faulkner. By applying the theory of parenting to Faulkner's fictional parents, I attempt to unearth some crucial familial and social issues in Faulkner.
Banglar Musalman
Available on Amazon
Mis/Fit Parents
Available on Amazon
Excerpt from :
"A Country Storyteller"
While serving tea the old man asserted with animation, "I can tell you thousand tales. But this is not the place. Come with me one night by the riverside, I tell you all."
"Which river?"
 "Oh…no, I mean a sacred place, a calm and quiet place, a broad forest path, a river bed, a tipsy cottage amid the thickets, a barren field, an abandoned hut, a mango grove, a mud path    canopied by clusters of stars, a marsh where frogs croak day and night, and fireflies dance . A place I need where the birds sing and fling, and monkeys chatter, but men not crawl.  In such a pure place I tell tales, and you will be my sole listener. And my son, promise me not to interrupt. I tell and you listen. If you agree, come in the coming full moon night, and I tell tales you never imagine hearing in life."
Excerpt from :
"The Shadow of a Dark Cloud"
"My mother's belly was swollen all the years. We had many brothers and sisters, most of them died after birth. Only four survived—me, my elder sister, younger brother, and younger sister who was born after the marriage of my elder sister.  I was then eight or nine years old. It was   1970, and Bangladesh was not born yet. News of fierce fighting gory communal clashes, riots, loots, rapes, arsons, deaths terribly shook us every single minute. It wasn't that Muslims  killing Hindus, Muslims killing Muslims also. The poor killing the rich, the Razakars killing  the Mukti Bahinis, and vice versa. Men fled from homes, and women and children stayed at  the mercy of the Razakars who raped women, and slit the children if they cried."
Tea Factory Visit
I with NSS volunteers visited Cooch Behar Tea Estate and its Factory. With the help of the manager the students surveyed the entire process of manufacturing tea. They were delighted to see the activities there.
Among the Children
I visited a primary school and with the children spent a wonderful afternoon, by singing,and storytelling.
With NAAC Members
As Naac Coordinator I together with the Principal and G B President and G B Members escorting the peer team to various departments of our college.
NSS CAMP
I with the Principal making some points to NSS Volunteers at Cooch behar Tea Estate.
NSS SPecial Camp
Principal delivering lecture to students, and me with Rajesh Barman stood on both sides.